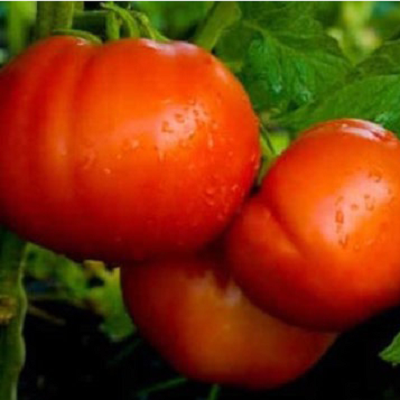 Beefmaster Tomato Plants | Two Live Garden Plants | Non-GMO, Indeterminate, Beefsteak


This classic beefsteak tomato is summer in a slice. All season producer with huge fruits and meaty, juicy flesh perfect for sandwiches or canning. Easy to grow and resistant to cracking and most common tomato issues. You will love this beauty in your garden. 
Clovers Garden Beefmaster Tomato Plants:
Non-GMO, No Neonicotinoids – so you can grow fresh produce that's healthy for your family and pollinators.
Two Large, Live plants – ready to grow, premium tomato plants, 4" to 8" tall plants, in 4" pots
10x Root Development – robust plants with healthy roots that handle transplanting better and grow stronger right from the start. Gets you to a faster, more productive harvest.
Grown in the Midwest – all Clovers Garden plants are grown in the USA and we manage the entire process from seed to your doorstep.
Fast, Priority Shipping and Careful Packaging – your plants arrive quickly in our exclusive, eco-friendly, 100% recyclable box designed to protect your plants and the planet.
Plant in any US Zone – best in a large garden with room to grow, will need staking. Treat as a tender annual in Zones 9 and colder.
Season long harvest – this indeterminate variety produces tomatoes until frost.
Quick Start Planting Guide – created just for our customers, this copyrighted guide walks you through every gardening step from unboxing to planting.
100% Satisfaction Guaranteed
Growing Requirements:
Light: Full Sun
Growth: Benefits from caging or staking
Matures: 80 days after planting
Fruit Size: Average, 20 ounces
Spacing: 36"
Size: 8' to 10' plant
Type: Indeterminate
Resistant to: verticillium wilt (V), fusarium wilt (F), and nematodes (N).