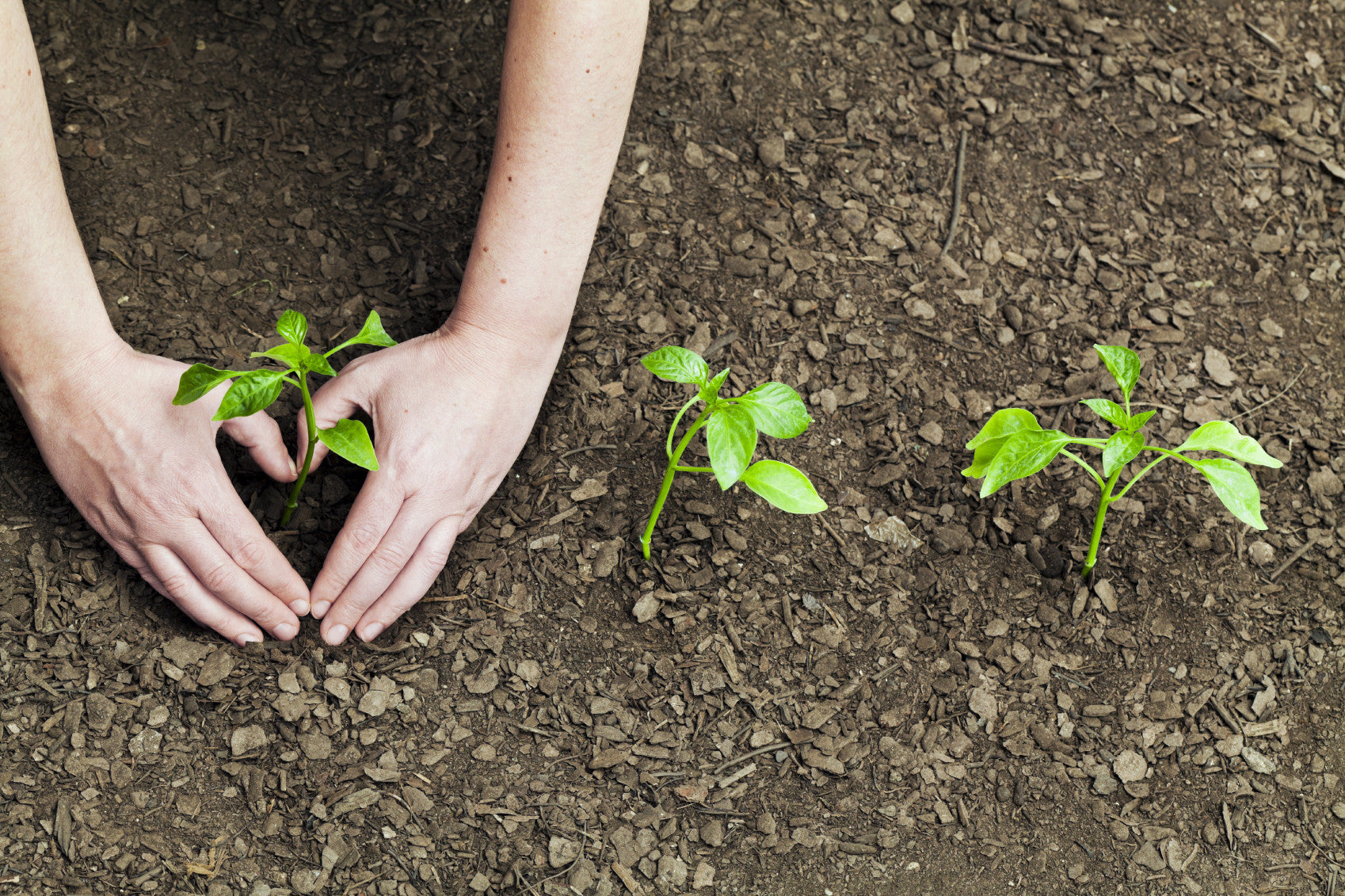 Hardening Off Garden Plants
This one simple gardening step guarantees healthy, hardy plants that will thrive all summer long. So what exactly does hardening off mean and how do you do it properly?
Whether you've grown plants from seed, bought a flat at your local nursery, or plan to move your indoor plants outside for the summer, this change of environment is a shock to their system. They've been living in a fairly cushy atmosphere where every condition from wind to rain to light is controlled by you, their doting parent. So you just can't plop them into the garden and leave them on their own! Hardening off is a gradual process that allows plants to successfully make the switch to outdoor living.
Timing is important when choosing to start out. Count back from the date when you can expect adequate and consistent warmth both day and night. If you're working with nursery-grown or indoor plants, plan on about five days. Tender annuals (such as impatiens) or baby seedlings need about one week. Refer to the plant tag or a plant-specific gardening guide for more information on the plants you're using. Do not rush this step as it's essential to a successful transition! A few too many hours in the sun could be just enough to ruin all your hard work and permanently damage your tender plants.
Begin by setting plants in the shade and out of the wind for a few hours on a warm afternoon. Bring them back indoors before evening but keep them in a warm part of the house. Every day lengthen the time the plants spend outside, always bring them in before nightfall, and gradually expose them to more and more direct sunlight. Don't forget to keep them watered!
After a week or so, leave them outside in the sun and overnight unless temperatures are forecast to drop below 50°F. If harsh weather or high winds are predicted, bring them indoors for the night. And, if you struggle with wildlife in your garden, make sure seedlings are in a protected area to avoid late night snacking. You can also use a cold frame or a mini-greenhouse for this hardening off process.
Once you've made it through a night – and the weather forecast remains warm – leave the plants outside or plant in the ground or containers. Don't be worried if at first newly dug-in plants look slightly wilted. This is a normal reaction called transplant shock and within a couple days they will recover. Be sure to give them a good drink and some plant food and enjoy your garden!
Would you like to learn more about starting seeds on your own? Sign up for our newsletter (click here) and get a free copy of our Guide to Starting Seeds Indoors.  If you'd like to get started right away on growing your own seedlings, we have a great selection of coco-fiber seed pots. Perfect for tender veggies and hardy veggies and they naturally biodegrade into the soil so you do not have to disturb the roots when plantings. See that product line here.