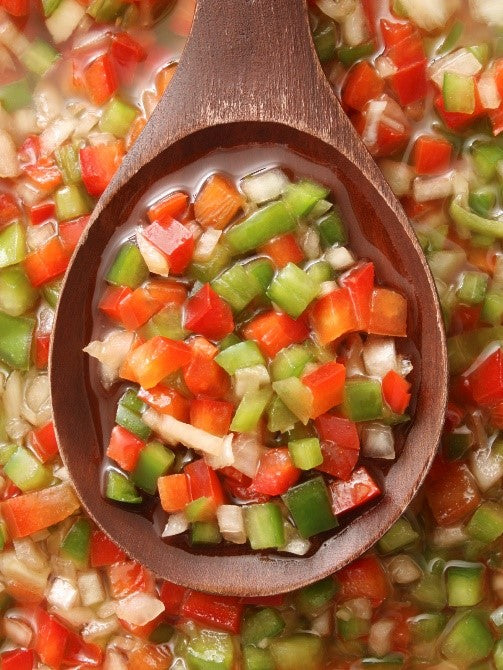 Garden Fresh Salsa Recipe
Delicious fresh or canned, this salsa combines all your favorite garden veggies! Adjust the heat up or down by substituting hotter peppers -- combine multiple varieties for flavor and heat. 
Chop veggies to the size you prefer and be sure to follow proper canning procedures. Wear gloves when handling hot peppers!! This recipe makes 6 to 8 quarts. 
Ingredients
6 quarts (about 30 cups) peeled, cored, and chopped tomatoes (remove most seeds and runny parts of the tomatoes)
7 cups onions
4 cups celery
2 cups zucchini
5 cups green, red, and yellow bell peppers
MILD SALSA: 4 jalapeno peppers
HOT SALSA: 2-3 habanero peppers
SUPER HOT: 1 Carolina Reaper pepper
12 oz. tomato paste
1/2 cup sugar
1/4 cup vinegar
2-3 TB crushed red pepper (less for mild salsa)
1/4 tsp red pepper powder
1/4 cup canning salt
2 TB celery salt
1/2 TB garlic salt
Directions:
Mix all ingredients in a large stock pot and simmer for one hour. Fill jars to within 1/4" of top rim. Wipe rims and put on lids and rings. Hot water bath for 10 minutes. Let cool for 24 hours and test for seal before storing.