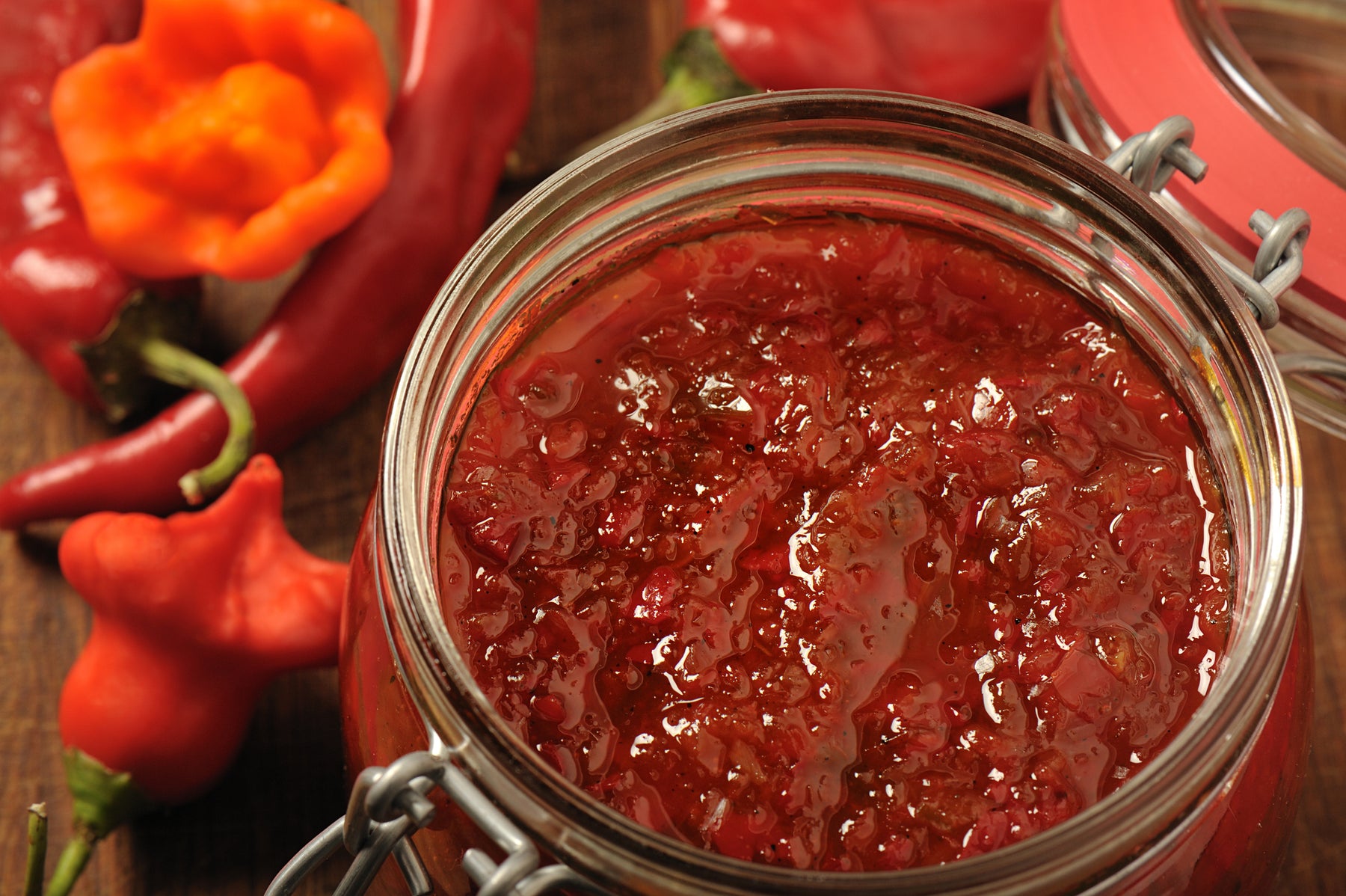 Hot Pepper Apple Jelly
Combine peppers to adjust flavor and heat or just go super hot and use all Reapers! Delicious spread over cream cheese and served with pita chips or crackers. Use a tart apple to balance the pepper flavors. Chop apple and pepper as finely as possible -- food processor works great.
Ingredients
1 cup finely chopped apple
1 cup finely chopped hot peppers
3 cups white sugar
1 packet low-sugar SureJell
1/2 cup apple cider vinegar
1/2 cup water
Directions:
Put peppers and apples in a saucepan. In a small bowl, combine 1/4 cup of sugar with SureJell. Stir this mixture into apples and peppers. Heat over medium-high heat until mixture comes to a full boil. Stir in the rest of sugar, vinegar, and water. Return to a full boil and boil for 1 minute. Pour into hot jars, wipe rims, seal, and hot water bath for 8 minutes. Let sit 24 hours before storing.