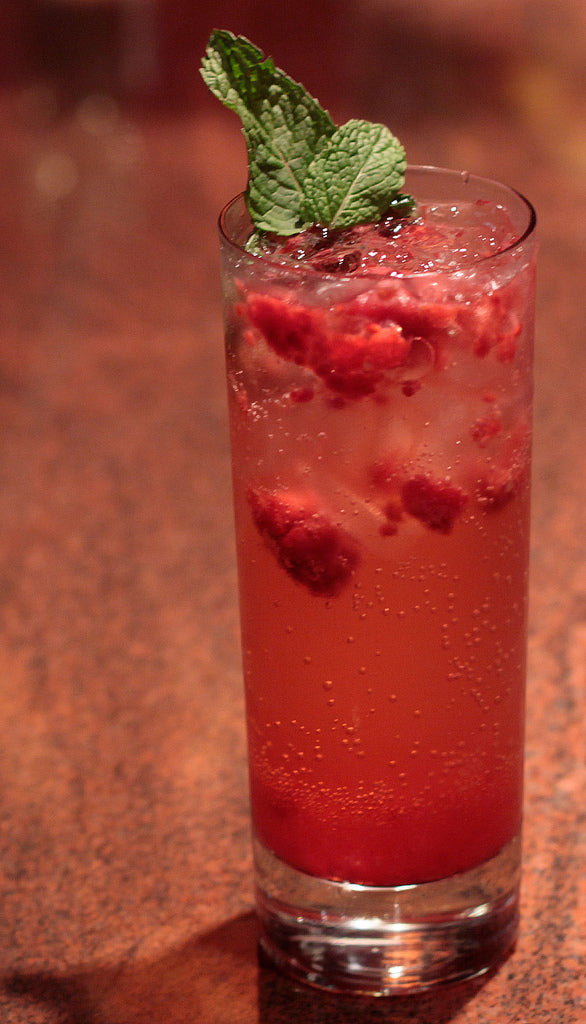 Raspberry Mojito
So refreshing and pretty, made for hot summer evenings! This recipe makes enough for 4 drinks -- increase quantities according to your party size.
Ingredients:
Large bunch of rinsed mint leaves (Mojito Mint is the best! Get it here!)
One pint raspberries
8 oz. freshly squeezed lime juice (approximately four limes)
8 oz. white rum (optional)
8 oz. simple syrup (see below for recipe)
16 oz. club soda
ice
Directions:
Simple Syrup: Boil equal parts white sugar and water. Let cool and store in refrigerator until using.
Mojitos: In a large pitcher, muddle mint leaves, raspberries, lime juice, rum (optional), and simple syrup. Add ice to tall glass, pour in about 3/4 cup (6 oz) mojito mixture, top with Club soda, and garnish with sprig of mint.